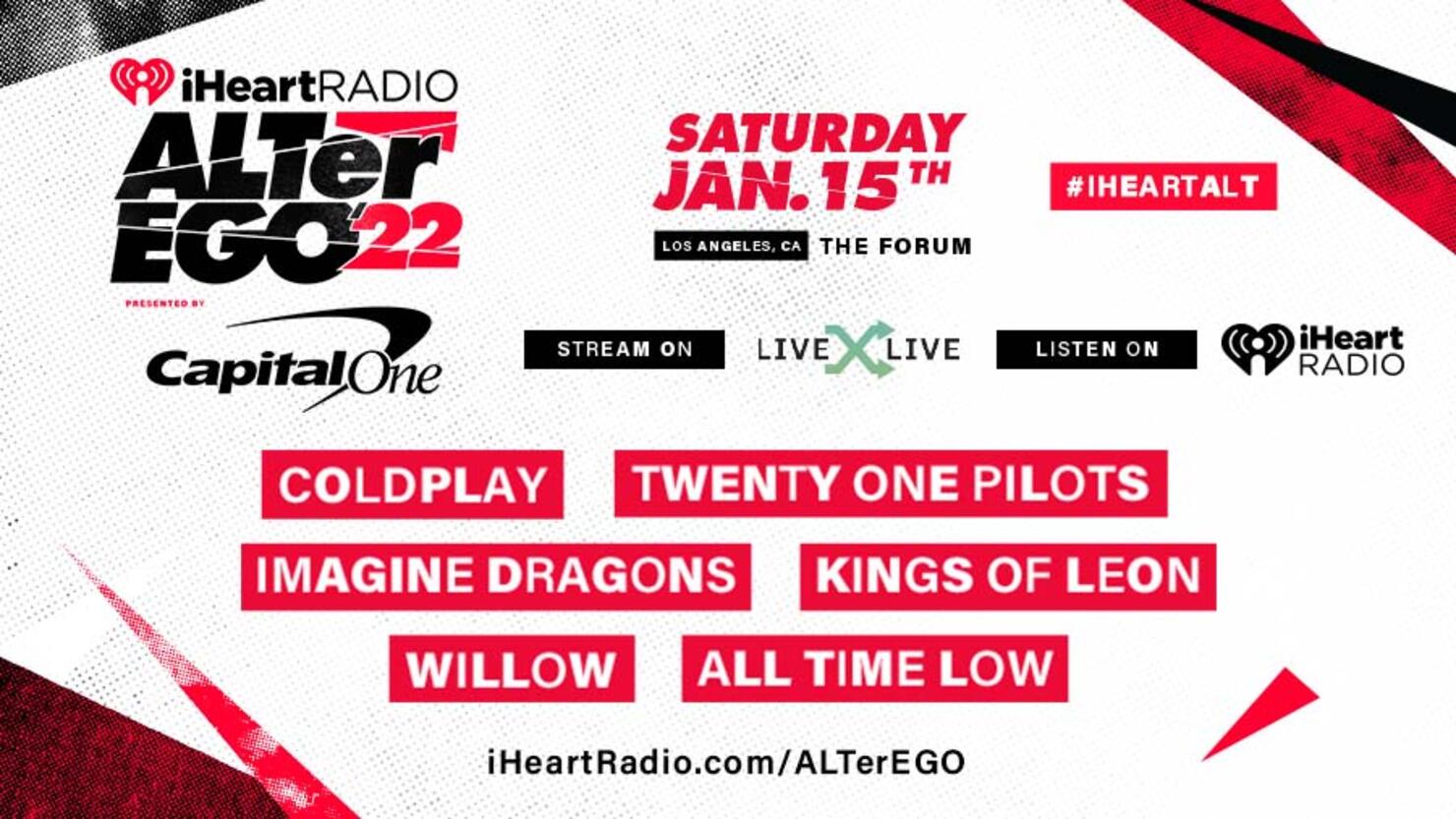 ALT98.7 Brings Us
ALTer Ego 2022
October 11, 2021 by Nancy Evans
The way life is looking right now, 2022 may be the year we get back to "normal." As we attempt various methods of attending large events, we are learning what works and what doesn't.
With that in mind, great news from iHeartMedia. They just announced the lineup for their fifth annual iHeartRadio ALTer EGO show.
The 2022 show will be epic with some larger-than-life names on the lineup including Coldplay, Imagine Dragons, Twenty One Pilots, All Time Low, Willow, and more to be added.
Kings of Leon is also slated to play, but they recently canceled concert dates due to a death in the family. The Followill brothers lost their mom not long ago. All indications suggest they'll be in the right place to take the stage again.
Recently, Lisa Worden, Program Director for ALT 98.7 and Vice President of Rock and Alternative for iHeartMedia, said, "We're beyond excited to be back LIVE at the iconic Forum for our Fifth Annual iHeartRadio ALTer Ego! Seeing all of these artists together on one stage?!! We're beyond grateful to have such an incredible lineup for the fans and what a way to kick off 2022."
The 2022 show will take place at the Forum on January 15th and tickets go on sale next week. Check out their page for a special presale offer.
FOR TICKETS
NATIONAL EDITION
SID 211017 | TRACI TURNER, EDITOR