LEGENDS OF TOMORROW-TODAY
CAMERON COLLINS & BREW HA HA
October 26, 2021 by Rachael Contreras
Concertgoers can all agree that live music is a favorite pastime to any music-loving soul of any age, and any era. With thousands of bands and venues, there is one important facet of concerts that often gets overlooked: promoting.
Without concert promotion, bands would be playing to small crowds and have to do all the leg work themselves. Even in the internet era, bands would be setting up shows and having to tell everyone about them in order to sell tickets. That same responsibly would also fall on the venues because if no one shows up, it costs them money. Concert promoters take the guesswork out of all of this. While that might sound easy, promoting shows involves finding the right bands to play together with corresponding available dates at a venue that can handle the crowd size those bands will draw. It is very much like walking a tightrope while juggling chainsaws. Throw in alcohol sales, a multi-day event adds the need for food, security, don't forget the porta-potties, and you're looking at one giant headache that anyone in their right mind would run from.
Who are the larger -than-life mythical creatures that slay these monolithic challenges? That distinction goes to OC's worst kept secret and the best thing that could happen to all of us in the age of COVID. The answer is, Brew Ha Ha Productions and its Grand Pubah, Cameron Collins.
Collins is just like the rest of us. Before becoming a show promoter, he used to sell electrical equipment and partake in triathlons. If it wasn't for a horrible back injury during one of those events, all of our lives might be a little different today.
At the suggestion from his doctor to find a new hobby, Collins thought, "Well, I like beer!" and started brewing beer from home. After mastering beer making, in 2010, Collins thought it necessary to create a beer-tasting event, and consequently OC Brew Ha Ha was born. For entertainment and background noise, Collins had a cover band play the event, which maxed out at 1,000 people after he sold tickets for eight months. The event was the first of its kind and was well received by the brewing community. Collins, his wife Tiffany, and family members that had embarked on this beer journey with them, were very proud of themselves (rightfully so) and thought they should do this every year.
The following year, Collins got the itch and thought, "I REALLY like doing these. Why should I wait around for just one every year? What if we do a summer and winter event?" and that's where OC Brew Ho Ho came from. In 2017, after the ideas snowballed over the years and more events were created, Collins found himself in the unique position to quit his regular job and dedicate himself full-time to promoting these events.
Collins told us, "If I was asked if I won the lottery what I would do, I would tell them that I would hold festivals and not worry about how much money I made or lost. I would just do what I think is fun and it ended up that I am doing it anyway!"
To diversify his business portfolio, Collins is also part owner of a music-oriented restaurant called Rad Brat (as in bratwurst). When we asked how it came about, he told us, "I went to this restaurant that played loud punk rock music and had great hot dogs and beers. I liked it so much I told my friend, 'I'm going to open a place like this in Orange County!'" And he did! Rad Brat will soon add beer pairing food like gourmet mac & cheese, and local, fresh-caught, seasonal fish and chips to their menu!
As if a punk-rock themed restaurant in Dana Point wasn't enough, just a few months ago Collins and his brat partners, "bratners" if you will, opened a brewery in Anaheim called Rad Beer. All of these ventures are coming to life while Collins continues to juggle being the mastermind behind all of the great OC Brew Ha Ha Production shows like Punk in Drublic, Punk in the Park, Ye Scaliwag, Brew Ha Ha/Ho Ho/Hee Haw/Ska Ska, Boo Ha Ha, Sabroso and more!
This week the newest event for OC Brew Ha Ha Production is taking place at the OC Fair & Events Center. A two-day event filled with music, beer tasting, and most importantly, costumes begins on Friday and you will be able to see Lit with supporting bands Mest and Handsome Devil. On Saturday, you can catch A Flock of Seagulls with supporting band The M80's.
OC Boo Ha Ha is 21 and over and will feature three hours of unlimited beer tastings from some of the nation's top breweries from 6 p.m. to 9 p.m. Costumes are "strongly encouraged," but for security reasons, no masks covering the entire face.
The following weekend will be one of the biggest punk rock shows OC has seen in many years with Punk in the Park. This is definitely a must see event.
Day one features; Pennywise, The Vandals, Lagwagon, Fear, TSOL, Riverboat Gamblers, Guttermouth, Pulley, The Bombpops, The Last Gang, Jugheads Revenge, Chaser, Raptors, and Hilltop Rats. Day two includes NOFX, Me First and the Gimmie Gimmes, Bouncing Souls, Strung Out, Authority Zero, The Dickies, Teenage Bottlerocket, Ignite, Left Alone, Get Dead, La Pobreska, D.I., MakeWar, and Sidekick.
Punk in the Park takes place November 6th and 7th and both days will have two stages. Day one is sold out, but day two still has a few tickets left and they are going fast! Be sure to check the website for details on event times and beer tasting info.
Now for the best news (other than the astonishing band line-up): if you are planning on attending Punk in the Park, Collins has assured us that there will be ample porta-potties, bars, food, and seating. He has the analytical brain to use ratios with headcounts as to how much food/drink/bathrooms per certain number of people. He said they have never heard a complaint on that front, so we can expect short lines and places to sit with our great food and drink! This is what sets OC Brew Ha Ha Productions apart from other events. They want people to enjoy themselves and keep them wanting more, while thinking not just of their happy tummies but their happy bums. Who doesn't need a seat at one point in an all-day event?
Let's face it, Vans and Dr. Martens are cool, but who can stand in them all day long?! One thing is certain: any show put on by the growing and experienced OC Brew Ha Ha Production team is sure to be a "win" and you would be sorry if you missed it, so nab your tickets at the first sight of any show announced.
Please be sure to check the websites for regulations regarding COVID guidelines, allowed purse sizes, parking costs, allowed and prohibited items, etc.
For Collins and concertgoers, the future looks very-very bright. Truth is, no matter who you are or how big you are, putting on epic shows will always be challenging. Maybe that is a reason why Warped Tour legend, Kevin Lyman told us that Collins was a promoter that is making a difference for the better. With the successful runs of all these Brew Ha Ha shows, Lyman definitely has a point. The take away is that it appears Brew Ha Ha and Collins will be around for many years to come, and that's something we can all have a drink to!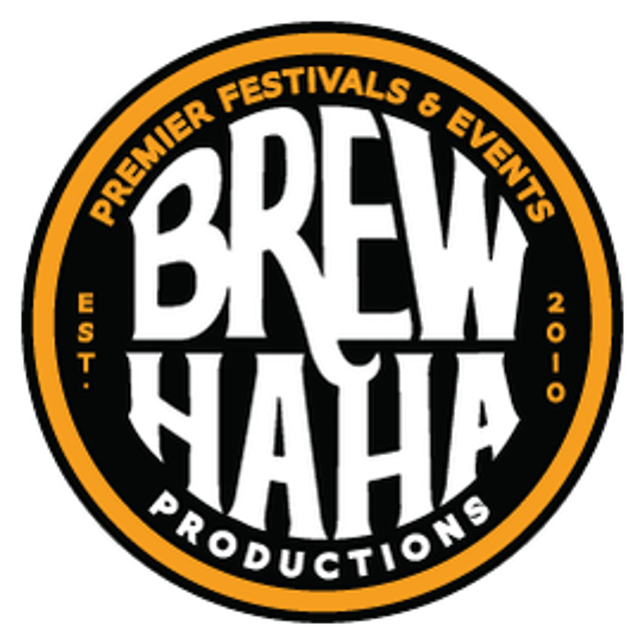 FOR BOO HA HA TICKETS
FOR PUNK IN THE PARK TICKETS
SID 211036 | TRACI TURNER, EDITOR
FOOTER IMAGE by GREEN-EYED BLONDE PHOTOGRAPHY