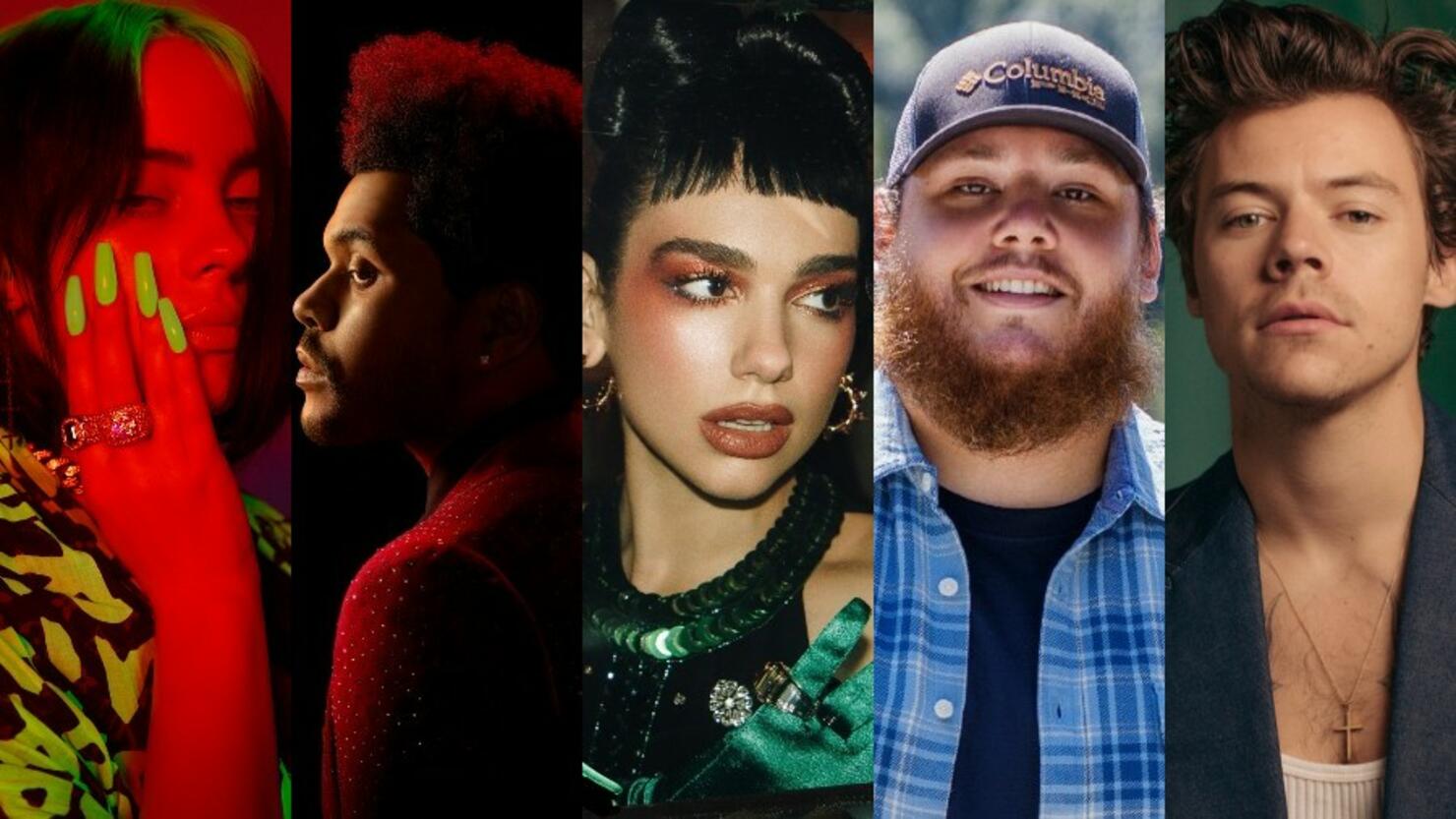 The iHeart Music Awards Are Back
April 9, 2021 by Rachael Contreras
The iHeartRadio Music Awards are back and better than ever!  Last year's live 7th annual iHeartRadio Music awards show was obviously a blowout thanks to COVID but the winners were revealed for the first time on-air throughout Labor Day weekend across iHeartRadio stations. But there's exciting news for 2021!  
The iHeartRadio Music Awards will be airing live from The Dolby Theatre in Los Angeles, CA on Thursday, May 27 on FOX. You will also be able to listen to the event on iHeartMedia radio stations nationwide and on the iHeartRadio app.
Now for their 8th annual event, the iHeartRadio Music Awards will celebrate the most-played artists and songs on iHeartRadio stations and the iHeartRadio app throughout 2020, while also giving us a preview of the amazing upcoming artist and hits of 2021.
Some of the multiple nominees are usual suspects, which means these cats know what's what! Artists like Billie Eilish, Blake Shleton, Taylor Swift, Post Malone, The Weeknd, Lady Gaga, Beyonce, Dua Lipa and the sensation from South Korea, BTS.
Just a part of the long list of rock artists listed this year include twenty one pilots, The Pretty Reckless, AC/DC and many more. Here are all the rock music nominees
Alternative Rock Song of the Year:
·"Bang!" – AJR
·"Bloody Valentine" – Machine Gun Kelly
·"everything i wanted"- Billie Eilish
·"Level Of Concern" – twenty one pilots
·"Monsters" – All Time Low featuring blackbear
Alternative Rock Artist of the Year:
·AJR
·All Time Low
·Billie Eilish
·Cage the Elephant
·twenty one pilots
Best New Rock/Alternative Rock Artist:
·Ashe
·Dayglow
·Powfu
·Royal & The Serpent
·Wallows
Rock Song of the Year:
·"Death By Rock And Roll" – The Pretty Reckless
·"Patience" – Chris Cornell
·"Shame Shame" – Foo Fighters
·"Shot In The Dark" – AC/DC
·"Under The Graveyard" – Ozzy Osbourne
Rock Artist of the Year:
·AC/DC
·Five Finger Death Punch
·Ozzy Osbourne
·Shinedown
·The Pretty Reckless
iHeartRadio shared this about what helps make their music awards show special, "In addition to paying tribute to music and artists, the 2021 iHeartRadio Music Awards will again celebrate the fans, giving iHeartRadio listeners the opportunity to decide winners in several new and established categories. Fan voting will determine this year's Best Fan Army, Best Lyrics, Best Cover Song, Best Music Video, the Social Star Award, Favorite Music Video Choreography Award and the first-ever TikTok Bop of the Year Award. Social voting begins today, April 7, and will close on May 19 at 11:59 PM ET for all categories." This means you, as a fan can place your own vote on Twitter using the appropriate category and nominee hashtags.
FOR ANOTHER OPTION
SID 210411 | JIMMY ALVAREZ, EDITOR