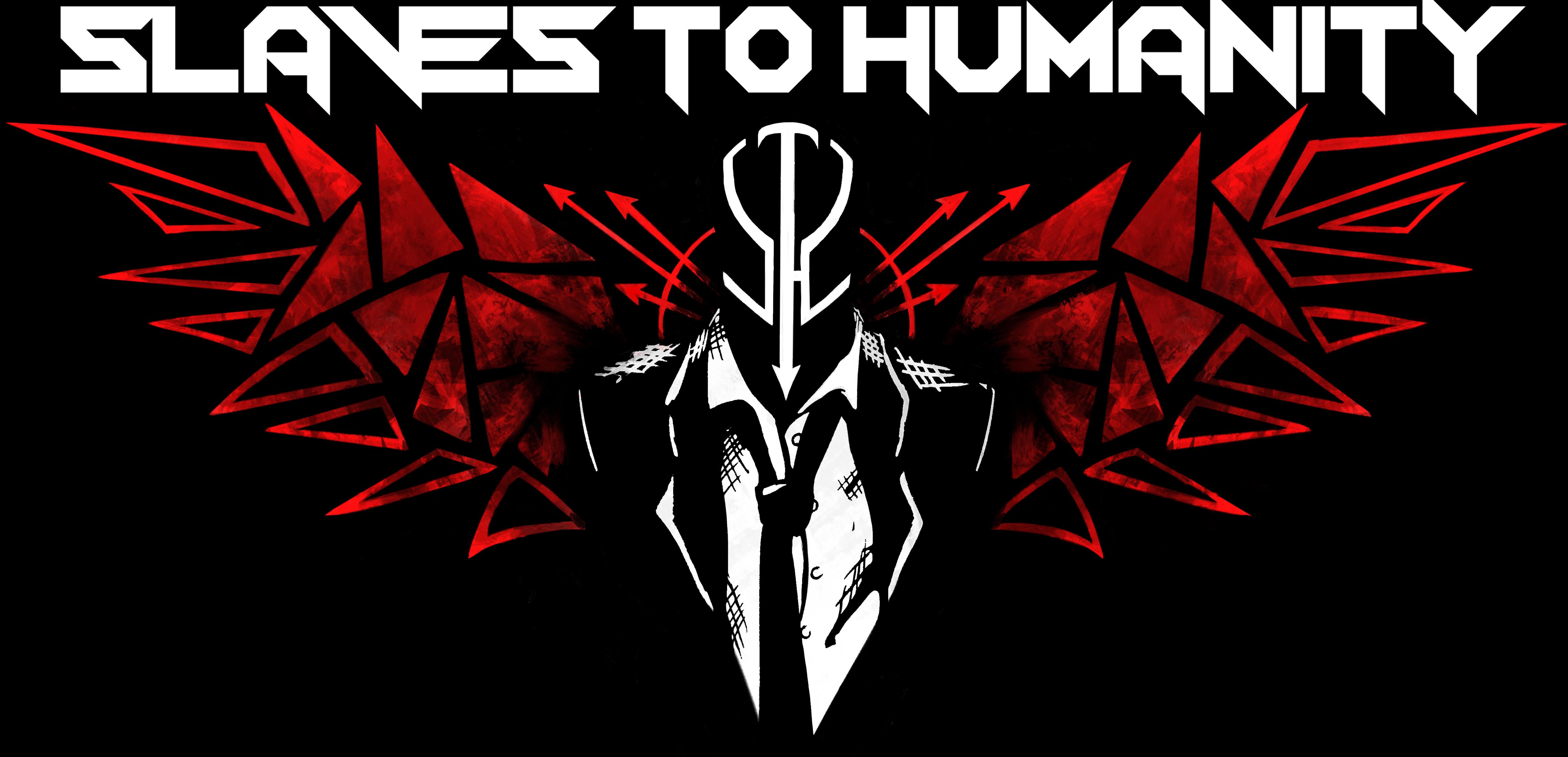 RACHAEL-O-RAMA # 6
SLAVES TO HUMANITY
November 20, 2020 by Rachael Contreras
In our ongoing series imagine if you will, Chris Cornell being in a band with members of Nirvana, Guns N' Roses, Van Halen and Motley Crue. In this vision, they were just starting out and all between the ages of 16-20. That vision may soon be a reality as we cover a band from Orange County. The band is Slaves to Humanity.
Slaves to Humanity met in a very unique way; online. The band came together in one week to open for Alien Ant Farm at the Whiskey A Go Go in West Hollywood a year and a half ago.
lead singer Aidan told me that the show didn't go as well as they would have liked (not having any playing history together and all) but what came out of it was a musical brotherhood that would be the glue to bring these guys together. To some extent, Alien Ant Farm being the smooth criminals they are may have helped give birth to the next big rock band to come out of Orange County.
Truth is, the OC knows good music. If a band is great, the locals will stand behind them. If they suck, they'll let them know. The locals have enjoyed being part of the launch of bands like The Offspring, Adolescents, Atreyu, Lit, Agent Orange, Manic Hispanic, Death by Stereo The Growlers, Save Ferris, The Vandals, Young the Giant, Reel Big Fish, Cold War Kids, US Bombs… even the Righteous Brothers back in the day. So you get it, OC knows music.
What is it about this band that makes them stand out? Anyone who has seen them perform will agree, they display a raw electricity and youthful energy that has engulfed their sonic vision and that has endeared them to the locals. As a result, people from beyond OC starting to notice them.
With that in mind, we have all felt the grip and by-product of COVID. Despite this terrible disease, it hasn't held them back. Much like young athletes training for their draft pick, these guys have been fine-tuning their skills at practice, having live streams on Instagram and playing outdoor shows.
Once COVID numbers drop enough to allow concert venues to open and have shows again, STH performances are going to be so polished, you will not believe that their ages range from 16-20!
That said, Slaves to Humanity has incredible covers of Cochise by Audioslave and You Really Got Me by Van Halen. They are currently working on AC/DC's Whole Lotta Rosie for upcoming shows. Aiden told me that he'd love to cover Stone Temple Piolets or Soundgarden someday.
Aidan went on to say that he got his musical love from Michael Jackson but while going to the School of Rock and covering some Soundgarden songs, he was bit by the Chris Cornell bug.  Chris Cornell continues to be his favorite vocalist which you can hear in Aiden's singing style. 
Luckily for all of us, the band's music caught the ear of local Program Director, Keith Cunningham. Before they knew it, songs like "Behind My Back" were being played at KLOS. Their music continues to be on rotation.
OC's Next Big Hit
"Slaves to Humanity may be a collection of five high school kids, but they have very mature chops and writing skills. Their songs stand tall in the mix at KLOS and we're very excited to watch the career of these Orange County rockers take off."
KEITH CUNNINGHAM
PROGRAM DIRECTOR | 95.5fm KLOS
Since STH have been working with former members of the band Orgy, Ryan Shuck and Amir Derakh who produced their songs Behind My Back, BATTLEGROUND, and Riot Addict and will be producing a few upcoming songs they are working on. STH also has them to lean on and learn from on how the music industry works and what to expect. Without the right path to follow, it's easy to have a garage band stay just that.
Slaves to Humanity just released a video for their single, Complicating. It is a cool look into the guys jamming out while social distancing in a warehouse. Aidan told me that warehouse was a godsend because they didn't know where they were going to film the video and low and behold, they knew someone with this available warehouse that could squeeze them in the very next day.
They will also be releasing a new song called My Way Home which they will be filming a video for in the very near future. Aidan said that the feel to the song is "figuring out where you fit in. It's about feeling good and comfortable with yourself and the people around you."
Sounds like a perfect fit for a group of teen guys trying to make their way through adolescents in the music industry with an amazing band. We will definitely be looking forward to hearing that. In the here and now, we are being treated to their most recent release, a song called "Complicating."
For now, you can hear their music at KLOS and they're being added locally to TNN RADIO on KX FM.
Aside that, what's next for Slaves to Humanity? For the immediate future, you can catch them this Saturday live and in person at SeaSalt Beachside Burger Café in Huntington Beach.
I asked Aidan if he would ever do the moonwalk on stage because of his love for Michael Jackson and he told me that if I go to this show he will moonwalk… so get ready for an extra awesome performance Saturday because I'm not one to backdown from a challenge.
Forget their ages, it may fool you. This band is electricity personified. The band features Aidan Amini (vox), Max Hickman (rhythm guitar), Pierce Akers (lead guitar), Nathan Johnson (bass) and Shane Ryan (drums).
FOR MORE INFORMATION on
SLAVES TO HUMANITY
SID 201119 | JIMMY ALVAREZ, EDITOR